The Whitsundays are located at the top of Australia in the middle of the Great Barrier Reef. There are a range of islands visitors can explore and stay on, either for a couple of days or weeks depending on your budget.
A few weeks ago a friend of mine suggested a short break in Queensland to get us away from work, winter and our daily lives. Of course I couldn't say no!
So after a day of researching accommodation options in and around the Whitsundays we found a stay 4 pay 3 nights deal with Daydream Island Resort and Spa. As we planned to travel with my friend's four year old daughter, Daydream Island looked ideal for our short getaway.
We arrived at Daydream Island via Hamilton Island airport. As the main airport in the Whitsundays, Hamilton Island is truly the gateway to the Great Barrier Reef. There is a great ferry system that exists from the island. As I had pre-booked our ferry transfers, I was pleased to find they were waiting for us at the airport booking desk. The connections system is well run with helpful staff and frequent departures, and the ferries are large and comfortable, the perfect way to travel between island locations.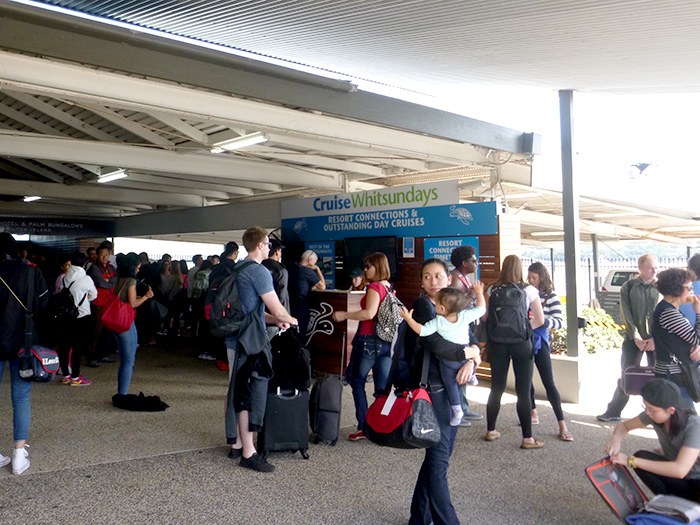 Arriving to Daydream Island in the late afternoon we were greeted by aqua blue water, warm weather and a friendly island welcome. Our luggage was delivered to our room whilst we checked in, we were offered a complimentary drink upon arrival, and were introduced to all the resort's facilities by a welcoming staff member who then guided us to our smooth check-in.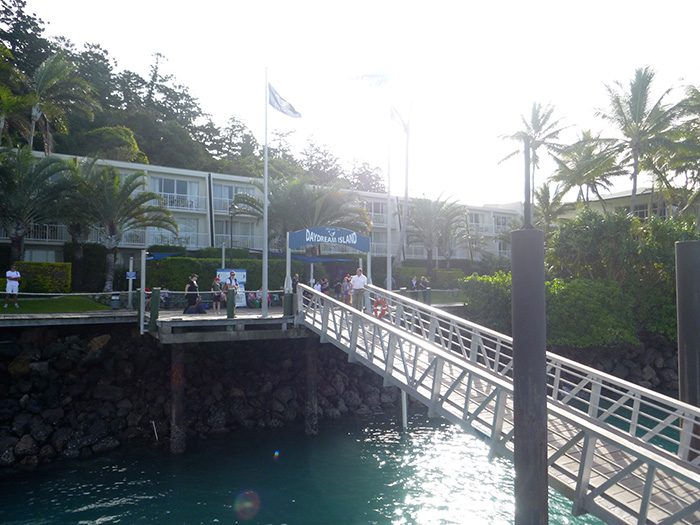 As we were a party of two adults and one child we booked a garden balcony room available to us through the stay 4, pay 3 special, one of a few special rates offered directly though the resort's website. For a total price of AUD$1247 for 4 nights accommodation for 3 people in a room with 2 queen beds, full buffet breakfast everyday and the island's included activities we felt this was a good price for the often expensive Whitsundays.
Our room was nice. Whilst our initial impressions of the resort were that it is somewhat dated, our room was very clean and comfortable.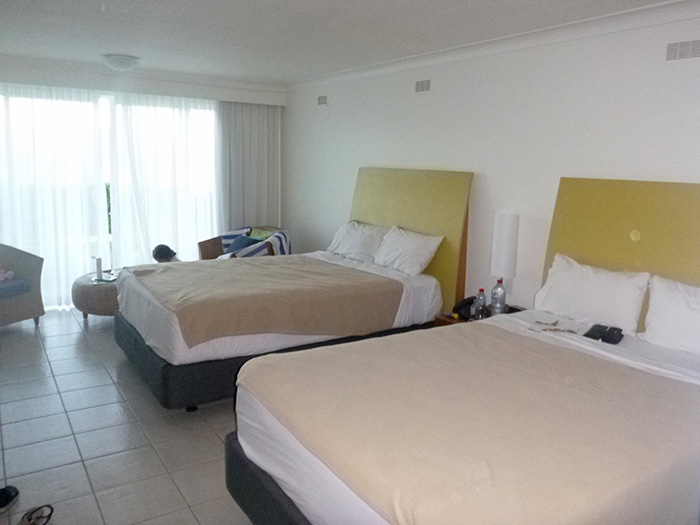 We were also pleasantly surprised to find that the room faced the beach and was located on the ground floor, with some surprise furry residents joining us in the late afternoon.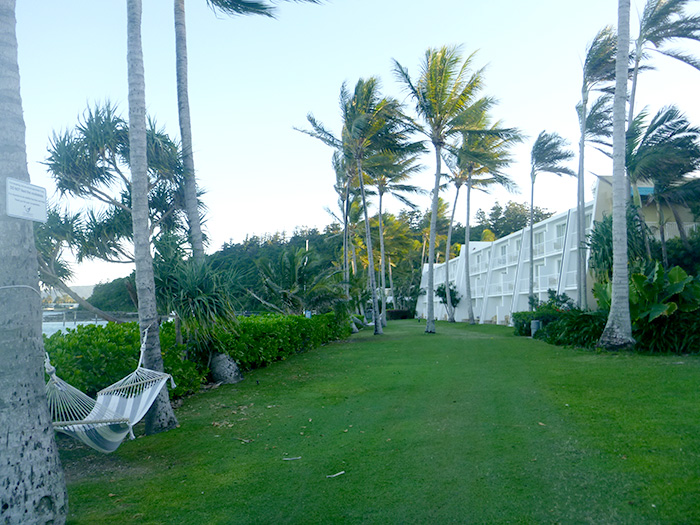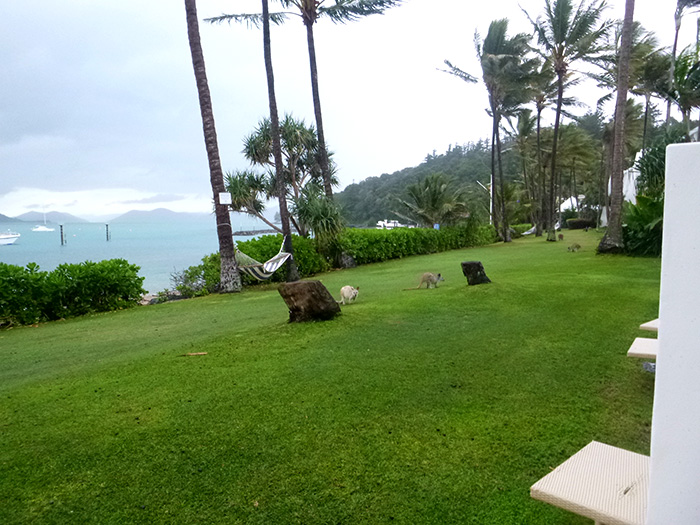 After walking around the resort and checking out some of the facilities, our first day ended with a beautiful sunset and the promise of a very pleasant four days to come.